Ways to Help
Our wealth of experience and passion for the Hebrides allows us to protect the Hebridean way of life, its Gaelic culture and its natural heritage. Your support can enable us to plan ahead with confidence and make a real difference to helping us to continue conserving the natural and built heritage. You can make an immediate impact by choosing to give now.
Make a donation
Sign up with Easyfundraising
Making a gift of shares and property
Become a Friend of The Hebridean Trust
Remembering us in your will
Donate
If you wish to make a donation, you can do so securely using the online payment facility below.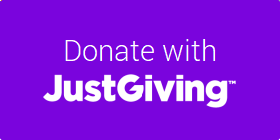 If you would prefer to make your donation by cheque (payable to The Hebridean Trust) please send it to the address below.
Raise funds when you shop online
Whenever you buy anything online - from your weekly shop to your annual holiday - you could be collecting free donations for The Hebridean Trust.
Every time you shop online via easyfundraising that retailer will make a donation to us for no extra cost to you whatsoever! There are no catches or hidden charges and The Hebridean Trust will be really grateful for your donations.
Become a Friend
Friends of the Hebridean Trust are enthusiasts who wish to support our work. Friends who donate to us annually by standing order receive an enameled lapel pin. Life Friends are entitled to a 5% discount on standard prices for accommodation at the Hynish Centre on Tiree.
Annual subscription is £20, Life subscription is £200.
To become a Friend please fill in the application form and return to us at the address below.